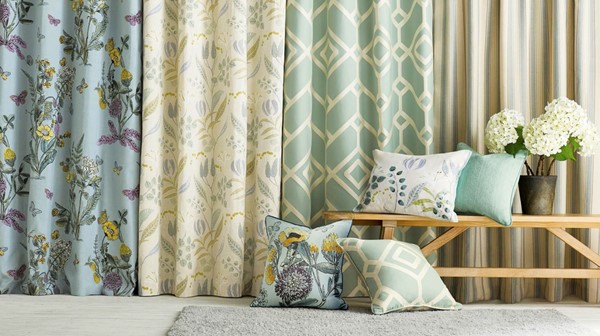 The one piece that complements a living room as much as the paint is the curtains. After the furniture arrangement, new paint and other decorations, selecting the right curtain to crown your living room's beauty can add a final touch to your interior design concept. And as much as you want to choose the best curtains for your space, know that your choice must be in sync with the atmosphere, style, and aesthetics of your home.
Here are some criteria that you can use to determine which curtain or drape you use to cover your windows and give your room an elegant look.
Color
Your choice of curtains hinges on the color or design on your wall, and the floor. Your curtain colors must match either the decor theme or the furniture choice.
Thickness
Thickness matters a lot when selecting your curtain. Using a light fabric or material will allow rays of light to enter your room regardless of its state- partially drawn or closed. Getting a thick curtain will block light from entering your living room especially in areas that have streetlights outside that may interfere with your lighting effect.
The shape of the window
For irregular windows, it might be a better option to use bespoke or hand-made window dressing rather than ready-made ones.
Type of Curtain
1. Black Out Curtain: This type of curtain will prevent sunlight from entering your room. It prevents prying eyes from seeing inside your home from outside and has some decorative function too.
2. Opaque Curtain: This works for people who want to preserve their privacy while still letting in a bit of light. Its material is of lesser thickness than that of blackout curtains, and it sure makes your room visually appealing.
3. Veiling: This is a light material curtain and allows light from outside to enter your room. It saves you from having to close your window during the day and also creates a warm and elegant aesthetic atmosphere in your room.
Reading home decór and style magazines can provide some ideas for choosing the curtain you want. Also, certain suppliers are always available at your beck and call and are ready to provide expert advice as to the type of curtain you should go for. Find a nearby expert to take a look at your home and provide some new ideas.